The digital marketing landscape has been fundamentally reshaped by machine learning. In the modern world, staying ahead of the curve is essential for any business to succeed and this technology provides an incredibly powerful tool to do exactly that.
It allows marketers to streamline their processes, uncovers valuable insights about their customers, and optimize campaigns in ways never before possible. As such, it's no surprise that machine learning has made a huge impact on SEO and digital marketing strategies in recent years.
By leveraging data-driven tactics like predictive analytics, natural language processing (NLP), and artificial intelligence (AI), businesses can now create more effective content than ever before – all while saving time and resources along the way. This article will explore how machine learning is revolutionizing SEO and digital marketing, as well as provide some tips on how you can get started with implementing these technologies into your organization.
Understanding Machine Learning and its Impact on SEO and Digital Marketing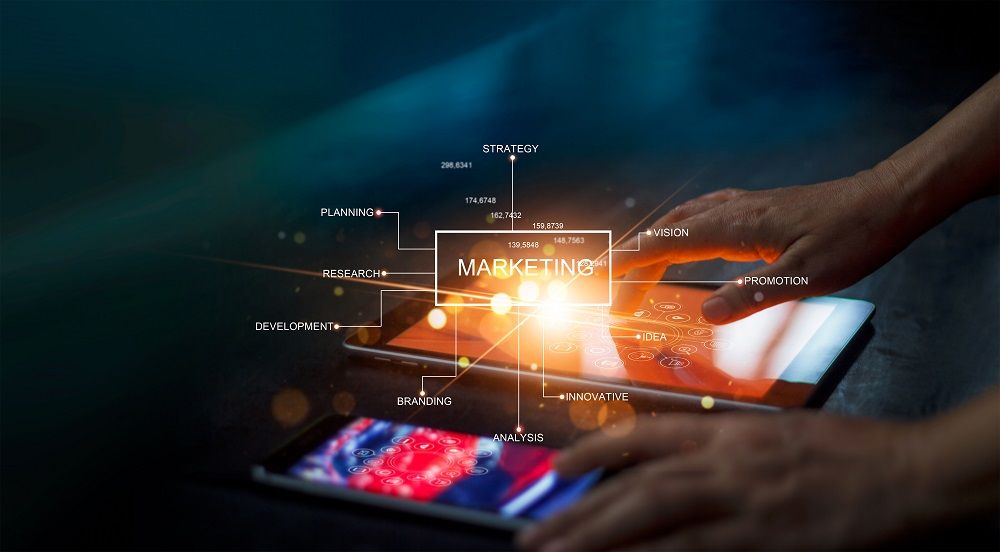 As digital marketing and SEO continue to evolve, businesses need to understand the impact of machine learning on their strategies. Machine Learning is an application of Artificial Intelligence that uses algorithms to analyze data and perform tasks without explicit instructions from a programmer.
This technology has become increasingly important in the digital world because it can provide accurate insights into customer behavior, which can be used to optimize campaigns for improved performance. Businesses now have access to powerful tools such as natural language processing (NLP) and deep learning (DL), which allow them to better understand user intent and create more tailor-made experiences for customers.
By leveraging ML-based technologies, marketers can personalize content for specific audiences based on demographic information or other data points such as browsing history or purchase history. Additionally, ML-based algorithms can help identify trends in digital marketing campaigns that may not be immediately apparent through traditional methods of analysis.
With these insights, businesses can refine their strategies and maximize the reach of their advertisements while minimizing costs associated with inefficient targeting practices. Ultimately, understanding how machine learning affects SEO and digital marketing will help companies stay ahead of the competition by optimizing their efforts for maximum success in today's interconnected world.
Exploring the Benefits of Using Machine Learning for SEO and Digital Marketing
Machine learning has the potential to revolutionize SEO and digital marketing, providing new opportunities for businesses looking to stay ahead of their competition. By leveraging machine learning capabilities, companies can leverage insights from large data sets that would otherwise be too difficult or time-consuming to analyze.
This enables them to make more informed decisions about their search engine optimization (SEO) strategies and campaigns. From automated keyword research and content creation to a better understanding of user behavior, machine learning can help improve a company's overall online presence.
Automated keyword research allows companies to quickly assess which search terms are most relevant for their industry without having to manually sort through thousands of related phrases. Additionally, AI-generated content can reduce the amount of time spent creating blog posts or other website text by automating the process with natural language processing technology.
Machine learning also provides valuable insights into consumer behavior and preferences based on data collected across various channels such as social media platforms or web searches. Companies can use this information not only when it comes to optimizing websites but also in designing effective campaigns that target specific customer segments more accurately than traditional methods allow for.
Furthermore, artificial intelligence technologies have been used in improving ad targeting by predicting customer buying patterns based on past behaviors or interests expressed during interactions with a brand's products or services online. Overall, machine learning offers numerous advantages for SEO and digital marketing efforts that are too great to ignore if one wants an edge over competitors in today's competitive landscape.
With its ability to automate tedious tasks, gain deeper insights into customer preferences, and optimize campaigns according, machine learning is no doubt set to become an essential part of any successful digital marketing strategy moving forward.
Utilizing Machine Learning to Improve Search Engine Rankings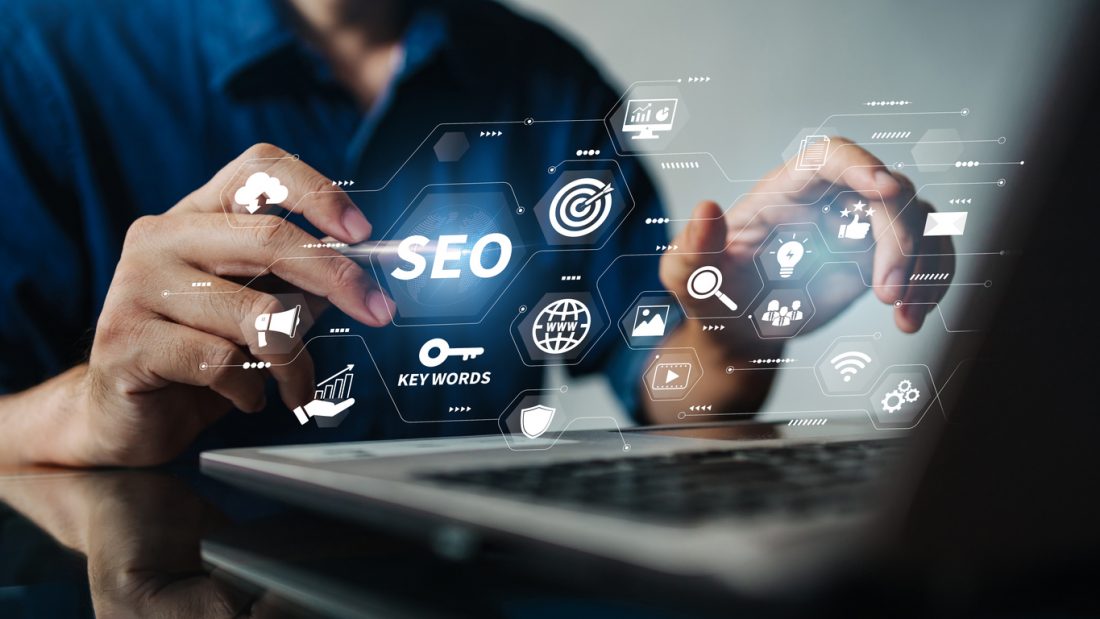 With the rise of machine learning and artificial intelligence, SEO professionals have been exploring ways to incorporate these technologies into their digital marketing strategies to improve organic search engine rankings. By utilizing machine learning algorithms, it is possible to optimize web pages for improved visibility on SERPs (Search Engine Result Pages). Through careful analysis of user behavior and a deep understanding of how search algorithms work, AI-driven tools can be incorporated into existing optimization strategies with tremendous success.
One such tool is natural language processing (NLP), which allows websites to better understand the intent behind potential customer searches. NLP enables more accurate keyword targeting by determining the context around a particular query and providing more relevant results when users enter specific phrases or terms.
Additionally, this technology helps automate certain tasks associated with content creation like topic selection and categorization so that website owners can spend less time worrying about optimizing individual pages for performance. By leveraging machine learning capabilities through NLP or other related tools, SEOs can gain an advantage over competitors who do not use them as they can create targeted campaigns tailored specifically for their target audience while also giving them insights into areas that require improvement or further optimization efforts may be needed to achieve desired results from organic search queries.
With smarter tactics at play, businesses can make sure their content reaches its full potential by appearing higher up on SERPs — resulting in greater engagement rates overall and increased conversions from qualified leads generated through successful SEO initiatives.
Harnessing the Power of AI-Driven Insights to Enhance Digital Strategies
The use of AI-driven insights to enhance digital strategies is becoming increasingly important as Machine Learning (ML) rapidly changes the landscape of SEO and digital marketing. With its ability to accurately understand user behavior, ML can be used to target customers with more personalized content that better meets their needs and interests.
By leveraging this data, companies can optimize their online presence for higher rankings on search engine results pages and also develop more effective campaigns across platforms like social media. Not only will this improve customer engagement, but it will also help businesses stay ahead of the competition in terms of gaining visibility and enhancing brand loyalty.
Businesses need to recognize the power of ML when creating or refining their digital strategies if they want to stay relevant in today's ever-changing digital market. Through predictive analytics, machine learning models can analyze large amounts of data quickly while uncovering patterns that may not be visible to humans alone.
By utilizing these insights, businesses can adjust their current strategies based on real-time trends as well as make predictions about future customer behaviors which could significantly increase ROI from their online efforts. With a combination of human intelligence and AI technology powering your SEO strategy, you have all the tools necessary for success in today's competitive marketplace!
Leveraging Automated Processes with Machine Learning for Better Results in SEO and Digital Marketing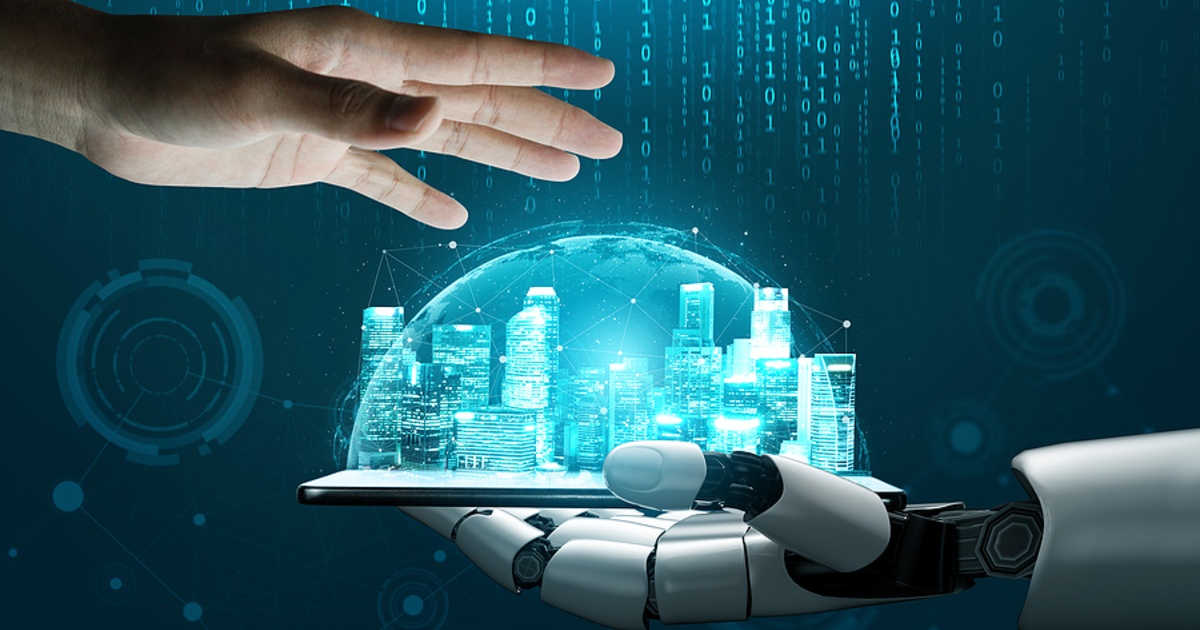 As businesses continue to make the shift towards automated processes, leveraging machine learning for SEO and digital marketing is becoming increasingly important. Machine learning can provide valuable insights into customer behavior, allowing marketers to create more effective campaigns that are tailored to their target audience's preferences.
By analyzing data from search engines and websites, AI-powered systems can identify key trends in consumer behavior which may not have been obvious before. This enables marketers to craft content that resonates with Internet users on a deeper level and increases visibility in search engine results pages (SERPs).
Additionally, machine learning helps marketers predict what type of content will be most successful by creating models based on past performance. By using algorithms such as natural language processing (NLP) or sentiment analysis, AI-driven systems can assess user feedback about websites or products online quickly and accurately. This provides invaluable information that allows marketing teams to measure ROI more effectively and adjust their strategies accordingly.
Furthermore, AI-based applications help automate tedious tasks like keyword research or link building so SEO specialists can focus on higher-order activities instead of wasting time doing manual work. In conclusion, leveraging automated processes with machine learning for better results in SEO and digital marketing is essential for any business looking to optimize its online presence today.
By utilizing powerful algorithms such as NLP or sentiment analysis tools, companies gain an invaluable competitive edge over traditional methods of promotion while saving both time and money in the process.
Conclusion
Machine learning has had a profound impact on SEO and digital marketing. It provides more accurate data about user behavior, enabling companies to create personalized experiences for their customers and build better relationships with them.
This helps to improve search engine rankings and boosts online visibility. Additionally, ML-driven tools help marketers identify target audiences more precisely, creating opportunities to increase conversions.
For local businesses, machine learning can be used as part of an effective local SEO for lawyers strategy that targets potential clients in the vicinity of the business's physical location. In summary, Machine Learning is continuing to revolutionize the way businesses conduct their SEO and digital marketing strategies for maximum success.