There are a lot of websites that offer you the opportunity to sell your lyrics online. However, there is no way for you to know whether or not they will buy them from you and how much they will pay you.
Selling your lyrics online is a great way to make money. It's easy, and you can do it from the comfort of your own home!
Do you know that if you like writing and music, you can combine your passions and sell lyrics online?
Yes, you certainly can! 
You don't have to be a songwriter or a member of a record company to sell song lyrics online. There are many websites that may assist you in selling your lyrics online.
Who is going to purchase your lyrics? Quite a few individuals will! 
Many artists are searching for lyrics, and your words may be exactly what they need to finish their songs.
Have you ever gone to a wedding where the husband writes his own lyrics to the couple's favorite love song and serenades his bride? Those lyrics were written by someone, and you might be that person.
If I've persuaded you, and you're ready to sell your lyrics, you've come to the perfect spot!
Read on to learn why you should sell your song lyrics online, how to do so, and where you may do so.
DISCLOSURE
Some of the links on this page are affiliate links, which means that if you click on them, I may get a commission at no additional cost to you. I hope you find the material on this page to be helpful! Thanks.
Articles Related to This:
What's the Point of Selling Lyrics on the Internet?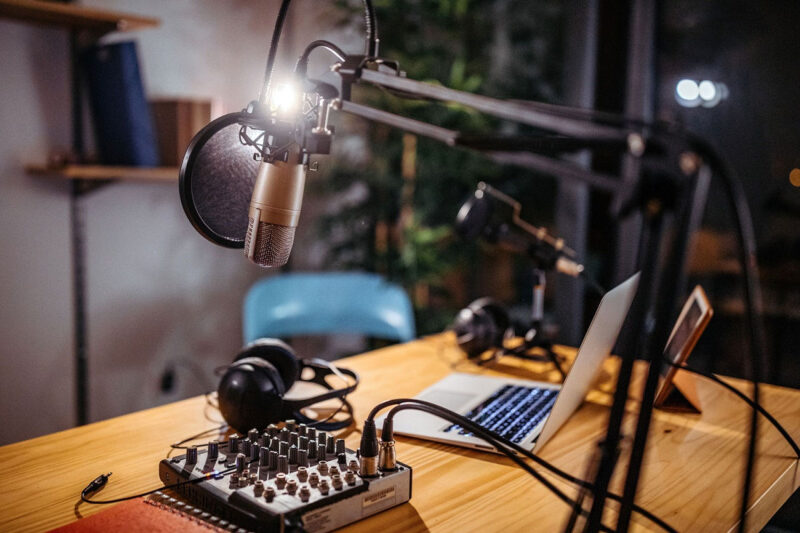 Selling song lyrics online is really no different from selling any other item online, so why not?
You are referred to be a lyricist if you compose lyrics.
A songwriter who writes both the words and the music of a song is somewhat different.
While famous songwriters and composers often have lyrical partners in mind while writing songs, there is still a market for small and independent songwriters, labels, and composers looking for words to their music.
The greatest thing is that you don't need to know how to compose or create a song to get started creating lyrics. All you need is the ability to create lyrics that may work with a variety of melodies and songs.
What Is The Best Way To Sell Lyrics On The Internet?
If you're wondering how to market your song lyrics, you have a few options.
As a songwriter, you have the option of working for a record company or reaching out to independent vocalists to offer your lyric writing skills.
You may also sell your lyrics online, on marketplace-type sites like Songbay, where anybody looking for lyrics, including professional composers, musicians, and lyricists, can find them.
However, before you sell your lyrics on the internet, be sure that you hold the rights to the lyrics you want to sell. 
You, as the lyricist, hold the copyright to the lyrics the minute you create them.
You must be able to prove that you are the original creator of this item and that your work predates any other similar or identical copies if pushed in a legal dispute.
You may either register your lyrics with organizations like the US Copyright Office to show you own the copyright, or sell your lyrics to services that provide copyright protection for the lyrics you submit.
You should also make sure that the lyrics you sell read like lyrics and can be incorporated into melodies and songs. 
This implies that you'll need to arrange your lyrics correctly to guarantee that they're progressive and flow smoothly.
You may also notice that some of the greatest songs utilize metaphors, images, and emotional language to elicit powerful emotions.
Lyric writing may not come naturally to you, particularly if you've only ever written prose or long-form writing, but you can improve your skills with these low-cost Udemy courses before selling them online:
Where Can I Sell Lyrics Over the Internet? (Sites)
Songbay is number one.
Songbay is the world's biggest original lyric collection, and they're constantly looking for new lyricists from all genres.
Songbay charges a monthly fee ranging from £2.99 ($4.13) to £9.99 ($13.91) for you to upload your lyrics, but you may choose your own selling price. All royalties and money earned from the sale of your music are also yours to retain.
Songbay is also unusual in that when you submit your lyrics, they offer free copyright protection and registration.
With some sites asking between $15 and $35 for this, you can imagine how much money you save and how much peace of mind you have when you use Songbay.
More information about their copyright protection may be found here.
2. Exceptional Lyrics 
This website serves as a source of song lyrics for artists and songwriters, and they are constantly on the lookout for new lyricists to join their ranks.
More information about the application procedure may be found here. 
Aside from enrolling on their site, you must submit three lyrics to be evaluated and to determine whether your style fits the requirements of their target audience.
If you're hoping to earn money from your songs quickly, keep in mind that they only reply to successful applicants after approximately three weeks, so you should check other sites in the interim.
3. Improved Sound
SoundBetter is a major online music and audio production marketplace that connects artists. Spotify just purchased the site, so you know it's genuine! Musicians in need of lyricists, songwriters, vocalists, or sound engineers may post their projects on the site and wait for responses.
You may sell your lyrics online for free as a lyricist/songwriter by replying to projects and tasks on the job board. Work your way up by accumulating excellent and favorable evaluations to improve your chances of being recruited or selected.
4. Gigs on the Air
AirGigs is the world's first freelancing platform for musicians. The website links composers, music producers, singers, and audio engineers with music makers.
To get started, simply register as a seller on the platform and create a gig for a service that you can deliver online – in this case, lyrics writing.
You may establish your own conditions, and if a buyer is interested, payment will be done through AirGigs.
AirGigs charges a fee of between 8% and 15%.
5. Upwork
Upwork is the world's biggest talent marketplace for freelancers and agencies to discover new customers, so it's clear to understand why it's a good place to start if you're interested in lyric writing.
All you have to do is create a profile and apply for job openings that need lyrics.
To increase your chances of getting selected for the position, adapt your proposal to the poster's criteria.
Fivver 6 
Fivver, like Upwork, is a platform that links freelancers with customers that need their skills.
Fivver also allows you to sell lyrics online, with prices beginning at $5.
Customers select whether or not to employ you based on your project offering, which you advertise as a project.
A simple search on Fivver's website reveals that freelancers provide a variety of lyric writing services, so whether you want to sell rap lyrics or metal lyrics, the sky's the limit.
7. Twine
Another freelancing site where aspiring lyricists and songwriters may get employment is Twine.
They have about 6,000 composers on the site that charge anything from $50 to $500 per day!
Join the site as a freelancer, create a portfolio, and show off your work. 
You may also look for jobs and pitch them, as well as network with other creatives. Who knows, you could meet a fellow freelance composer searching for a lyricist to co-pitch with in response to a job ad!
The Different Kinds Of Royalties 
If you're curious in how you make money selling lyrics, you are paid when songs with your lyrics are:
 sold, 
a live feed, or 
performed in front of an audience 
Royalties are generated via the licensing of copyrighted lyrics and music for performance and streaming.
As the owner of an asset (e.g., lyrics), you are paid a royalty for the right to utilize the item (ie. the lyrics).
Typically, you are compensated via a rights organization that collects license fees from sites or customers that purchase or stream your music.
There are many different kinds of royalties:
Royalties earned from every physical unit of music sold, such as a CD, are known as physical mechanical royalties.
Mechanical Royalties from Digital Downloads — As the name implies, these are royalties earned when a song is downloaded from a legal online music shop.
Mechanical Royalties from Streaming – These are earned anytime a music is played via a service like Spotify or Apple Music.
Performance Royalties – These are earned anytime a song is broadcast or performed in public, such as on the radio, television, at a concert, or at a public event.
Royalties on Printed Sheet Music – These are payments paid for the sale of printed sheet music, which may be in the form of musical notation or lyrics.
How Much Money Can You Make Selling Lyrics Online?
If you utilize a site like Songbay, you may make anywhere from $0.99 for a single download for personal use only to $6,000 for a copyright swap, which gives the buyer complete ownership of your lyrics.
If you're a freelancer selling music, you may also get royalties if someone buys a license from you, even if you haven't sold the entire rights to your lyrics.
As a full-time lyricist or staff writer, you might make up to $55,000 per year if you choose to work for a record label or publishing company.
How Do Songwriters Become Wealthy?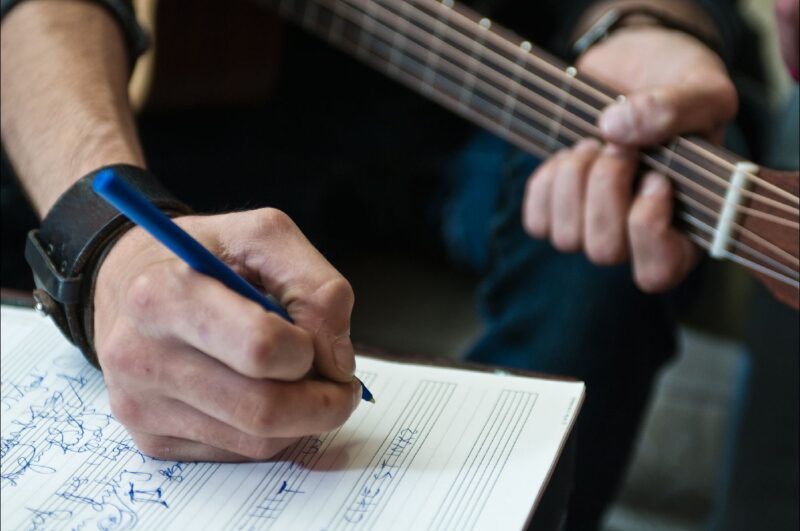 If you've ever listened to music on Spotify or Apple Music, you were definitely enriching some songwriter by the minute.
Songwriters make their money initially by selling their tunes to musicians and record companies looking for the next big hit.
After that, composers get paid mechanical royalties every time the music is sold, broadcast on the radio, or streamed online.
Songwriters may also get money if their songs are utilized in films, television programs, video games, or advertisements.
Consider what happens if a song becomes successful and continues to be played for decades: the songwriter will continue to get money as long as the song is performed.
The composers who perform their own songs, on the other hand, are the wealthiest. Some of them, such as Michael Jackson, Mariah Carey, and Jay-Z, may be familiar to you.
Other Money-Making Opportunities in the Music Industry 
Did you know that if you like listening to music and creating playlists on Spotify, you can be paid for it?
Curators are hired by Playlist Push to listen to and evaluate music. You'll find new music from independent musicians for your playlists, and you may even be able to help them start their careers.
You may also be paid to listen to and evaluate music on the following websites:
Conclusion
If you're wondering whether or not you should sell your lyrics online, I hope I've persuaded you to do so.
You may not be the one who comes up with the next big song or earworm, but every composer needs a lyricist.
If you have a gift for words, you could consider selling lyrics online.
Who knows, your lyrics may strike a chord with the appropriate audience, and those people might continue to play the song you wrote with your words for years to come, allowing you to earn royalties.
That's got to be music to your ears, right?
How To Make Money Selling Lyrics On The Internet!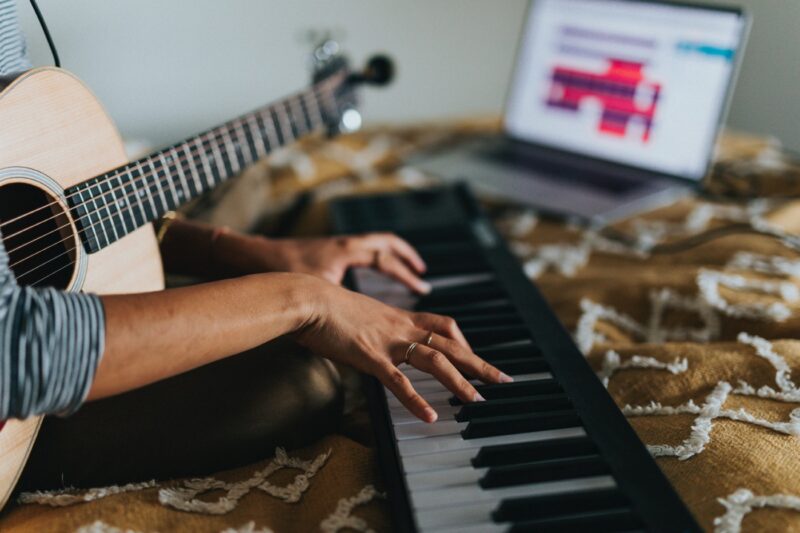 Selling your song lyrics online is a great way to earn money. In Nigeria, you can sell them on an app called Song Lyrics. Reference: how to sell song lyrics in nigeria.
Frequently Asked Questions
How do I sell a song that I wrote?
You cannot sell a song that you wrote. It is illegal to do so.
How can I make money as a songwriter?
There are many ways to make money as a songwriter. One way is to get your songs recorded by other artists or bands. Another way is to get your music played on the radio, which can be achieved through various methods such as getting your songs licensed to TV shows and movies.
How much does a songwriter make per sale?
A songwriters royalties depend on the type of music they write. If a songwriter writes country music, their royalties can range from $0.00 to $2,500.
Related Tags
submit song lyrics for money free
sell lyrics for money
songbay
sell lyrics to record labels
submit your own lyrics