Real estate postcards have been used in this industry for years, and with good reason. They can help you farm new areas, gain new clients, and give you a solid foot in this industry that is incredibly competitive.
However, the question remains about making your postcards look appealing to the clients you're trying to book. Thankfully, we've got what you need to make your postcards look great.
Real estate postcards templates are used now more than ever to ensure that you have the most professional-looking way to gain attention.
Templates Offer a Variety Of Options
The first thing to look at is what type of card you need. Thankfully real estate postcard templates are great for offering any idea you need. For example, just listed expired postings, just sold, and other areas of this nature are all part of the ideas that real estate postcard templates offer. Knowing which one you need is essential because it will help you farm the specific area that you're looking at. If you're good at dealing with homes that are difficult to sell, you shouldn't ignore just expired listings because that can be your way of gaining a solid client base by showing people that you can sell homes that others can't.
Another example would be a just sold listing. That shows people what your skillset is and how you have knowledge of the business. These cards should not be forgotten, and thankfully, by using a template, you have everything you need at your fingertips to create a card that would be useful to you.
Real Estate Postcards Templates Focus On Specific Areas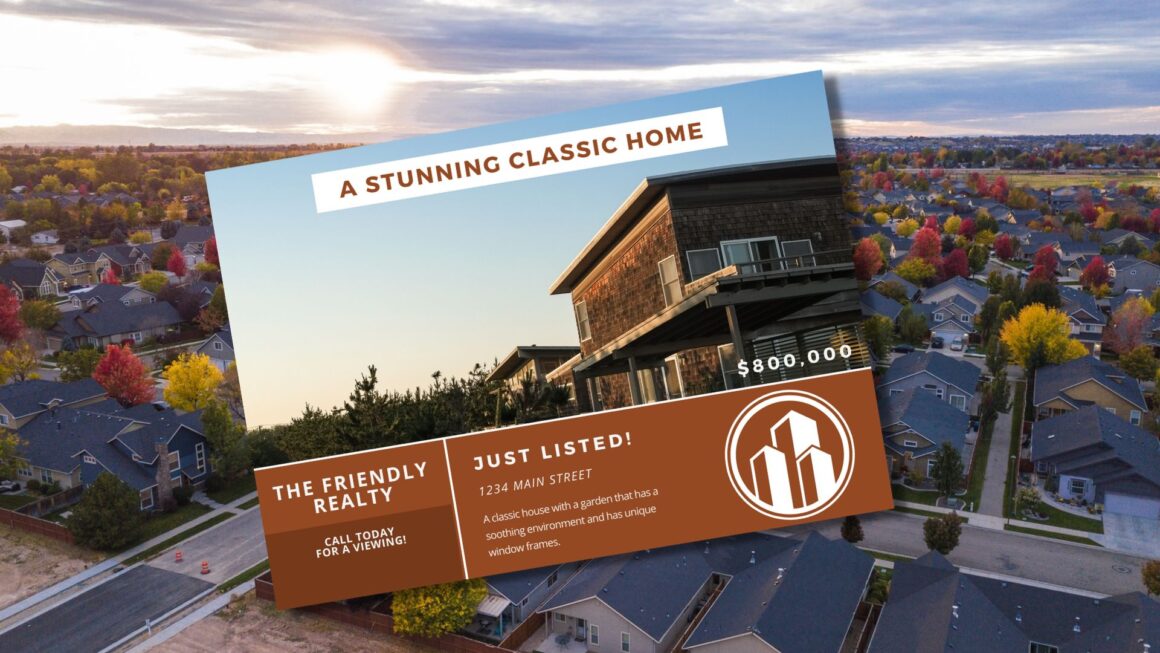 Real estate postcard templates will focus on a specific color scheme and are image-focused or word-focused. That means you'll have a card that either puts your headshot or the shot of the home in focus, or it will emphasize the text so that you can gain attention. For example, if you have a just listed card, the home image will be at the forefront with a smaller picture of your headshot. The critical text above or below the picture will highlight the information you want people to see.
However, if you have a more word-based card, you'll find that your headshot takes up a smaller portion of the card, and the text is what people will be focusing on. With a focus on professionalism and elegance, you will see that the colors do not clash and that the font is easily readable. The color scheme is significant on these cards because you want to attract attention, but you don't want it to be clashing. The reason is that it will get people to turn away from it. As that's the opposite of what you want, you need to be discerning and have the colors compliment each other.
Using Real Estate Postcards Templates To Your Advantage
Real estate postcard templates will work amazingly well to your advantage. Using the custom options they have available for you, you can obtain the clients you need and garner a long and successful career.